SYMPOSIUM & FESTIVAL ORGANIZING
INTERPLAY HIP HOP SYMPOSIUM KASHI JOHNSON, SYMPOSIUM ORGANIZER MAY 1 - 3, 2015
This 3-day gathering explored the intersections between Hip Hop culture, critical media studies, race, religion, health and wellness, music and performance. Sparking dialog on a myriad of Hip Hop infused conversations, symposium talks and workshop presentations gathered leading Hip Hop scholars from Lehigh's faculty and the Lehigh Valley, graduate and undergraduate students alongside Hip Hop practitioners, and members of the community.
ASHERU, Hip Hop artist, educator, and youth activist, widely known for performing the opening and closing themes for the popular TV series, The Boondocks, as well as his pioneering and innovative efforts to forward the Hip Hop Education movement, gave a keynote address. Symposium attendees also had the opportunity to participate in interactive workshops on beat-making, music technology, and health, wellness and healing.
The 5th Element Open Mic Show was held at the Born into the Arts Dance Studio, minutes away from Lehigh's campus. Featuring the musical stylings of DJ Sam Soul, guest performances by Asheru and CeZ Dejanero, MCs, B-Boy &

B-Girl dance battles, spoken word poets, graffiti art displays and more. The symposium concluded with a Hip Hop theatre show featuring Lehigh students enrolled in Professor Kashi Johnson's Hip Hop theater course, Act Like You Know.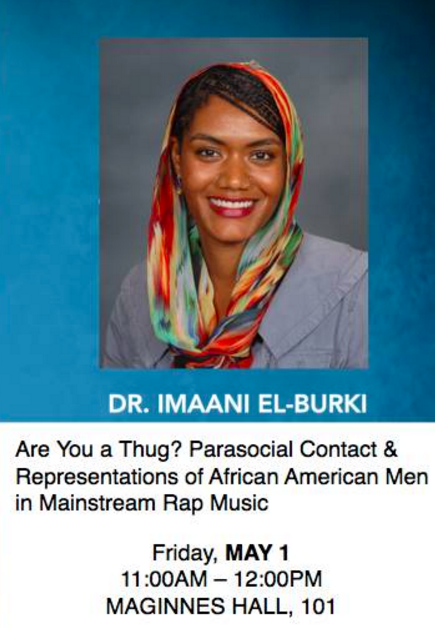 SAY WORD! HIP HOP THEATRE FESTIVAL DEPT. OF THEATRE, FESTIVAL PRODUCER KASHI JOHNSON, FESTIVAL ORGANIZER SEPTEMBER 18 - 30, 2006
In the fall of 2006, Lehigh University's Department of Theatre kicked off its season by hosting the Say Word! Hip Hop Theatre Festival. Spanning two weeks, the festival featured a conversation between Hip Hop legend MC Lyte one of the first female rappers to spotlight what she sees as rampant sexism and misogyny in Hip Hop and Joan Morgan, author of "When Chickenheads Come Home to Roost," an excerpt of the play "Word Becomes Flesh" by Marc Bamuthi Joseph educator, performer, and artistic director of The Living Word Project, performance and workshop by Maya Azucena, award-winning independent neo-soul/R&B artist who's performed on countless stages including Essence Fest alongside Beyonce, Jill Scott, Maxwell and others, Emmy Award-winner and two-time HBO Def Poe Joe Hernandez-Kolski ; world-renowned solo beatbox performer and theatre artist Yuri Lane, and Bakari Kitwana, co-founder of the first- ever National Hip Hop Political Convention and CEO of Rap Sessions: Community Dialogues on Hip-Hop. The Dept. of Theatre also partnered with the nationally recognized Hip-Hop Theatre Festival on Tour to bring several artists to the Say Word! Festival.